GRBL CNC Shield + Nema23 Stepper Motor + TB6600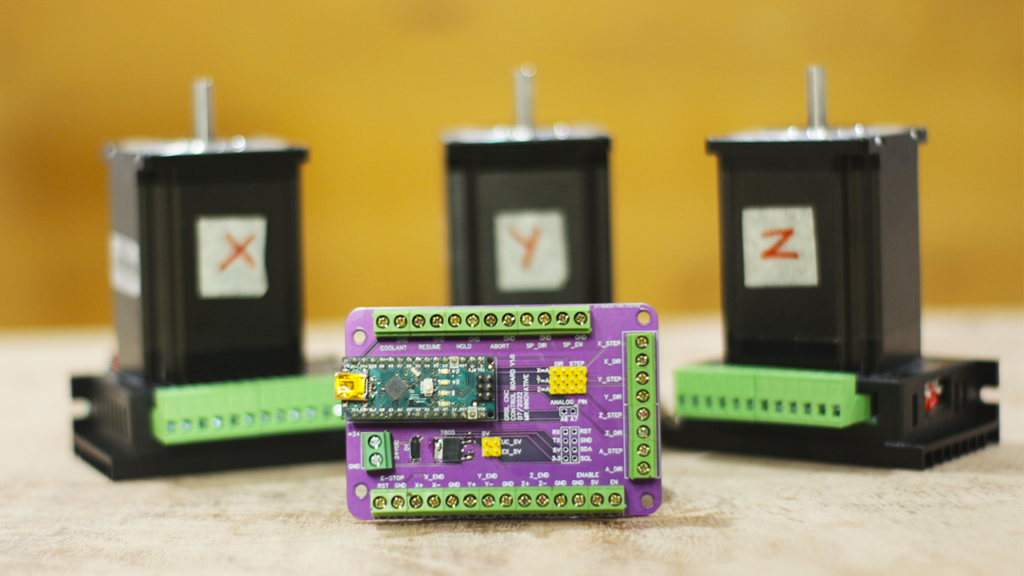 Hello friends in this post I have made a custom PCB for the GRBL CNC Shield + Nema 23 Stepper Motor + TB6600.
So you'll tell what is new in that right ? so the new thing is that this CNC GRBL shield used to control NEMA23 stepper motor.
In current situation we have GRBL CNC SHIELD V3 which can only control NEMA 17 stepper motor with A4988 stepper driver.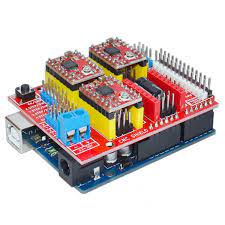 What if we need to install NEMA23 Stepper motor in CNC machine for more power.
you cannot do this task with traditional GRBL CNC Shield. either you have to shift for MACH controller board which runs on proprietary software MACH3/4.
In this case you have to invest a lot in hardware and software, and for the sake of hobby CNC MACH way to complicated.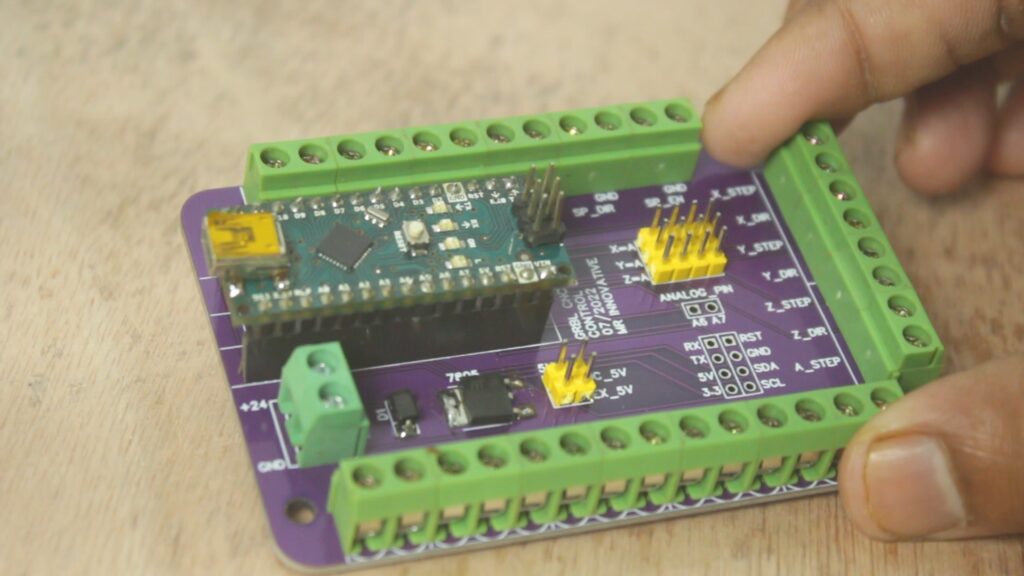 But after using my CNC Shield you can easily connect 4 bigger stepper motor and TB6600 Stepper driver very easily and enjoy your CNC work on GRBL version without any issue and this CNC shield works on Arduino Nano so your control box even get compact.
PIN OUT OF GRBL CNC SHIELD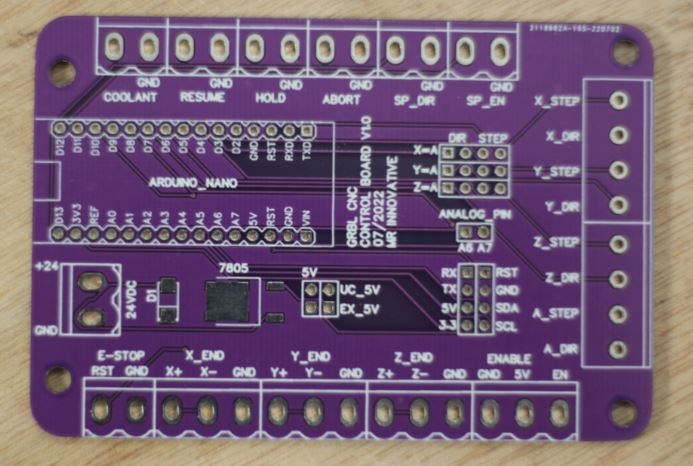 You can all components which latest version of GRBL supports like
Coolant
Resume
Hold
Abort
Spindle direction
Spindle Enable
E-stop
X-Limit switch
Y-limit Switch
Z-limit Switch
Enable
X_Step
X_Dir
Y_Step
Y_DIR
Z_Step
Z_Dir
A_Step
A_Dir
A-step and A-direction is for to mirror any other 4 Axis.
In order to enable this 4rth Axis you need to add jumper at shown location.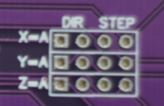 In fact you can connect any bigger stepper and most of any Stepper driver will work with this shield.
It is compatible with stepper driver like
TB6600
DM556
DM542
TB6560
PCB FILE OF GRBL CNC SHIELD
You can download or edit PCB & Schematic of this shield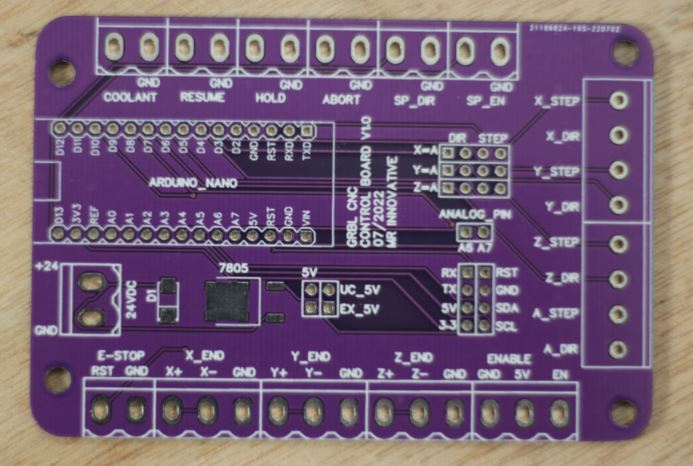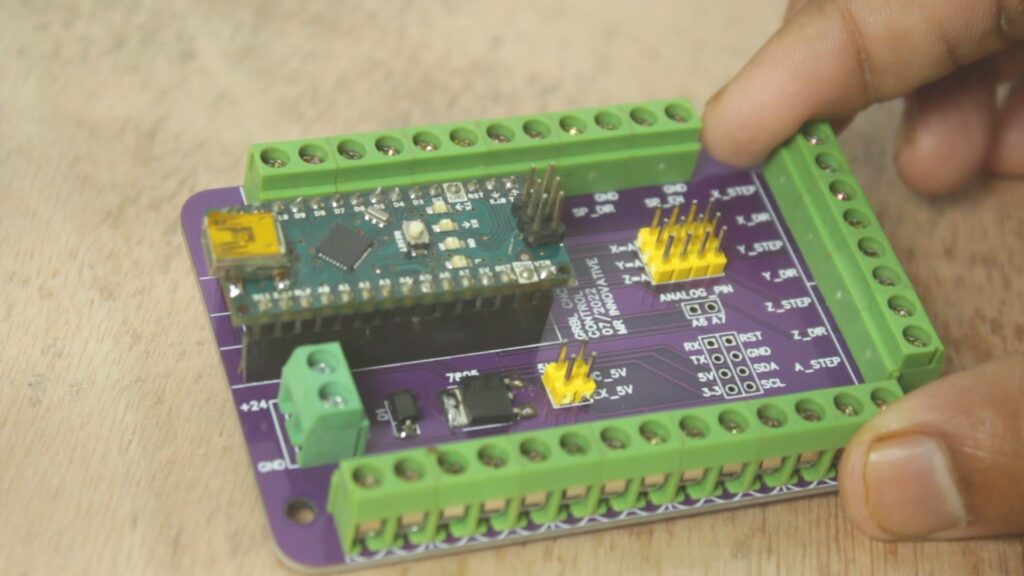 CONNECTION DIAGRAM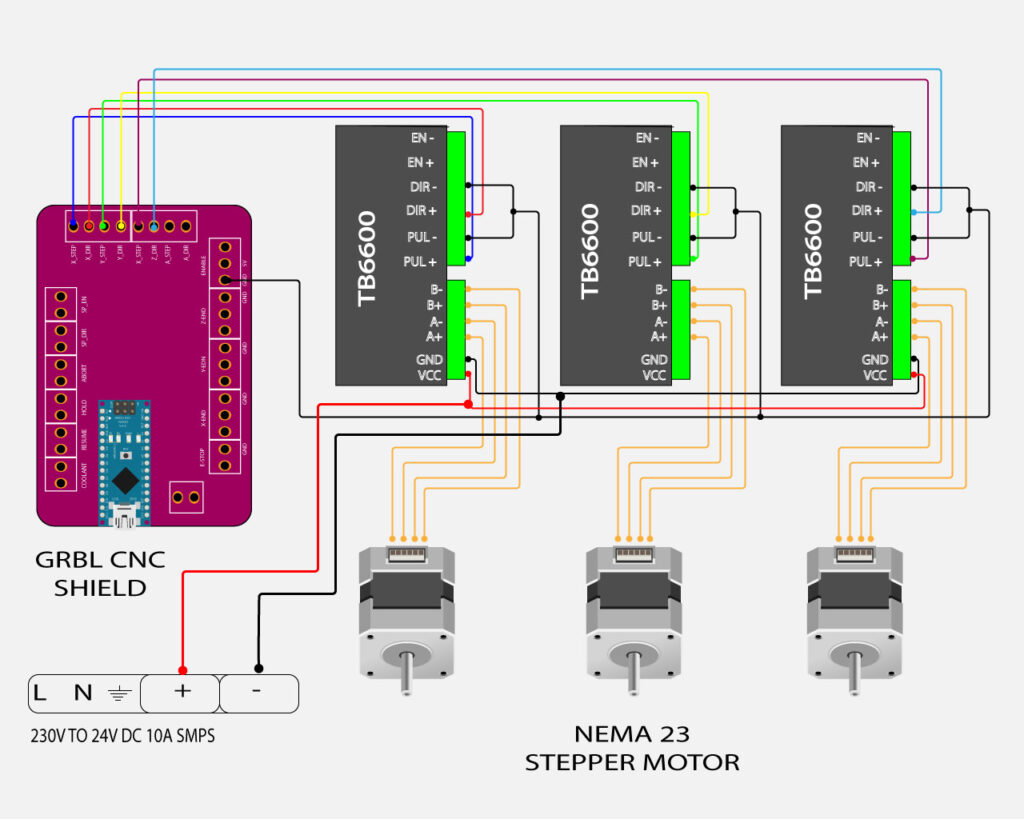 VIDEO